Who We Are
Climb Out is a community based non-profit based out of Santa Barbara and Ventura County. We seek to elevate Queer, Trans, and other self-identified LGBTQIA2S+ voices in the climbing and outdoor communities.
Events
We are working hard on scheduling new events!
If you have ideas or would like to volunteer, please let us know!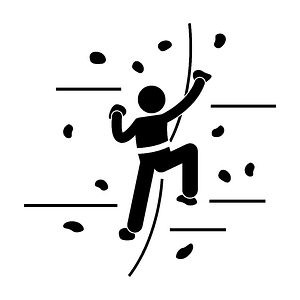 Queer Climb Nights
Meet up with us at the gym and connect with other climbers in the LGBTQ+ Community! Open to all skill levels and identities.
Education
Learn new skills and techniques to improve your climbing and safety!
Environmental Stewardship
Give back and help leave nature a little better than you found it. Depending on location there may be climbing afterwards or join us downtown for some hard earned food.
Outdoor Climbing
Go climb a rock! Meet up with others in our community and go outside. This could involve local meetups, guided trips, and camping!
---
Schedule